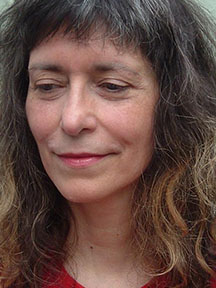 I received an interesting phone call a couple of weeks ago from Francesca De Grandis. She had a question about a Sapphire Blue Paintstik, which just happens to be one of my favorite colors. Once we finished discussing her question, she told me that she was an occasional guest blogger for Dharma Trading, and she was having a lot of fun learning to make paintstik rubbings with her home-made rubbing plates.
As you can imagine, I was more than a little bit interested in how she was making her own rubbing plates. Not so many of you venture down that path. Of all things, she was adding lines of thick paint to old CDs and CD covers. Now that's a seriously different take on recycling! But hey, why not?
It turns out that Francesca is just learning to make Paintstik Rubbings. She recently posted an article over on her own blog and graciously agreed to share her story with us.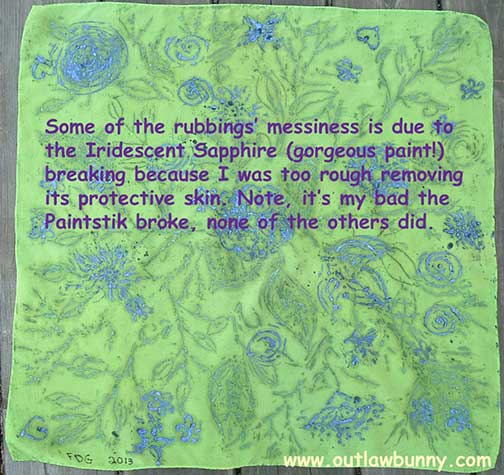 Francesca started with a green scarf and found the process a bit messy. But, as you know, our first attempts are rarely beautiful. I don't think mine looked nearly this good.
She also realized that larger designs work better than the really fine details that she works with in other aspects of her art. She's absolutely right. Paintstiks are much too blunt to get along well with little tiny lines. With that in mind, she moved on to the next experiment.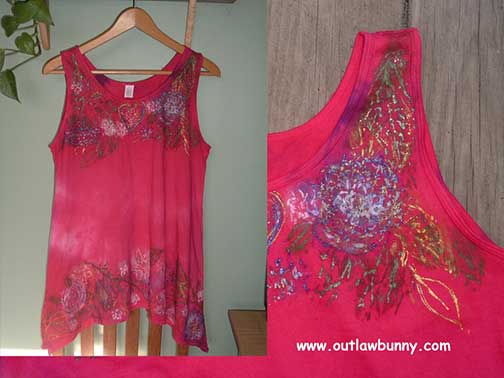 During our phone call, I mentioned that Francesca could find lots of good tips on making rubbings in various Blog posts. But she made the point that she purposely avoided reading anything but the technical stuff because she didn't want to be influenced by someone else's idea of how the results should look.
In her blog post, she said,
If I subconsciously translate other peoples' work as 'the right approach,' I won't recognize my own style. And, I don't know how my rubbings compare with ones made on professionally-made plates. I imagine mine are messier and more primitive. But I need my own style.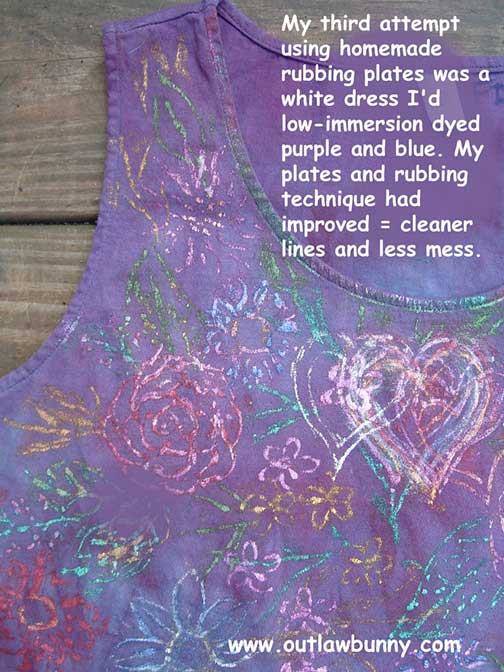 As you can see, Francesca's rubbings from her home-made plates give a totally different look than anything we make with the done-for-you rubbing plates. Her rubbings are much more like an impressionist garden, with plenty of room for the imagination to play.
I give Francesca a lot of credit for wanting to go her own way. So often, we get caught up in learning "the right way" to do something instead of just experimenting and seeing what happens. It's refreshing to hear from someone with a totally different point of view.
To read Francesca's complete blog article, click over to her blog at OutlawBunny.com.
Got a project or experiment you would like to share? You could be our next Guest Artist. Yes, you! Drop me a note using our Contact Page and I'll get in touch with you with all the details. And don't forget, you can always post a photo over on our Facebook page.