Once a month I join a small group of adventurous quilters called the DIVAS for a Monday afternoon meeting. We share our recent work, new ideas, work on group projects, and try new techniques. But summer is special in Minnesota, so our August gathering was simply a picnic at Becky's lake cabin. It was a glorious day with lots of sunshine, a gentle breeze and wonderful company.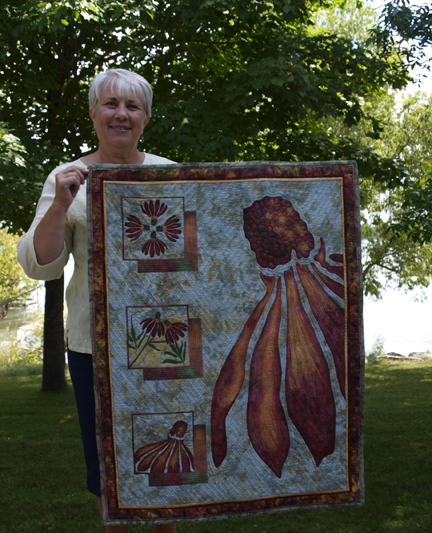 Mary Ritter (Alexandria, MN) brought her version of the Coneflower quilt. It's really stunning. Mary used matte colors on a mottled batik background and added some borders. It looks very different from the originals. She quilted the background in a linear pattern using a double needle. It sets off the flower very nicely and gives a totally different effect. Thanks for sharing, Mary!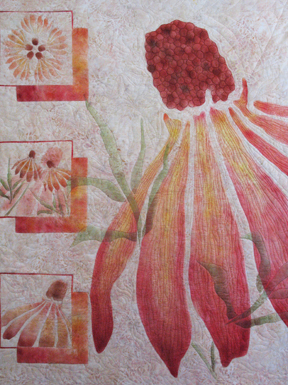 And here's an idea from Kathy Amparan in California. She really liked the leaves from the small stencil, so she made a large freezer paper stencil and added a few to her quilt. What are you doing with coneflowers?