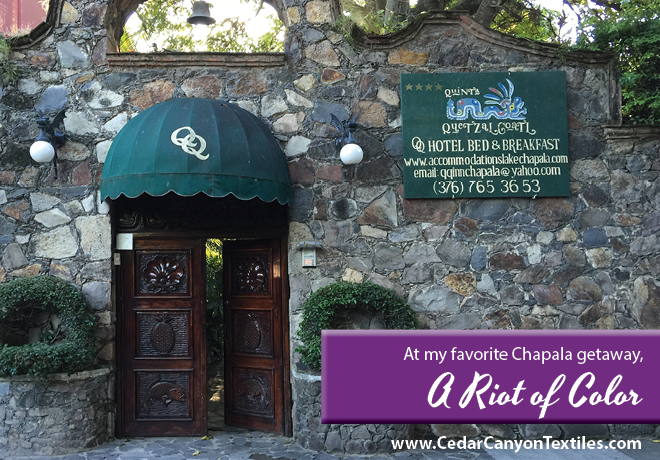 After a very long six months of dealing with family medical issues, I have escaped to my favorite home-away-from-home, the Quinta Quetzalcoatl Bed & Breakfast in Chapala Mexico. I'm meeting up with some of the wonderful artists I met here last spring, and hoping to shake off the fatigue that set in this summer.
This place is an oasis, even in the dry winter months. But, after a long rainy season topped off with a dousing from hurricane Patricia, the garden is lush, vibrant, and a riot of color. Coming in from the street can be a bit confusing for new guests. Which path to follow?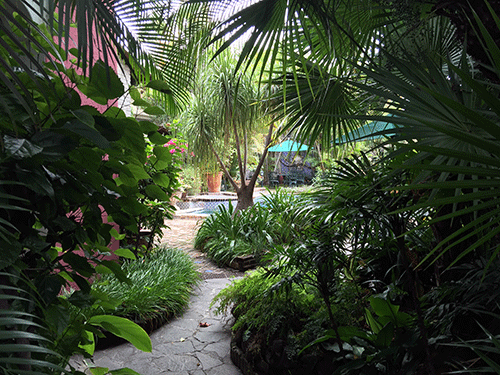 Having stayed here four times in the past, I know my way around, so I head off on the path to the left, toward the pool courtyard.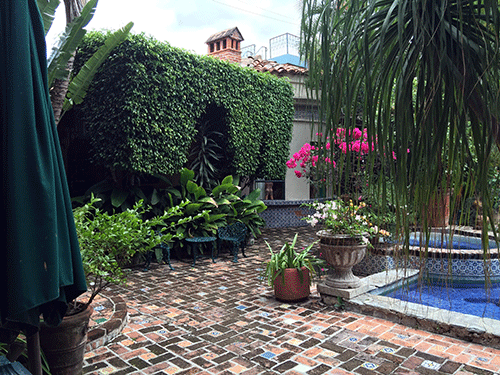 The recent rains have left the cobblestones fresh and clean, and the gardeners have clearly been busy trimming the arched trees.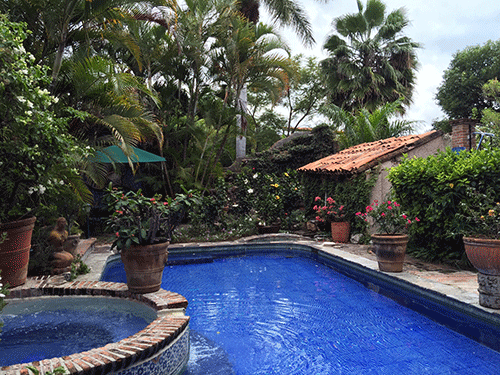 The pool look very inviting, but I'll stick my toe in before I decide to take a plunge. If my memory serves me right, it's not heated.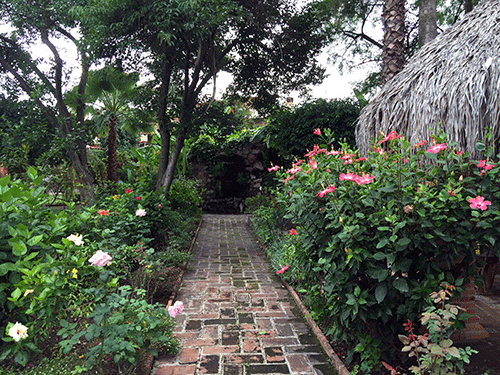 I took a stroll through the gardens without my camera, just feasting in the colors – and simply amazed at the details I never noticed before I had my cataracts fixed this summer. Having worn glasses all my life, I am quite astonished to SEE the little things that have escaped my notice without having my nose right next to something!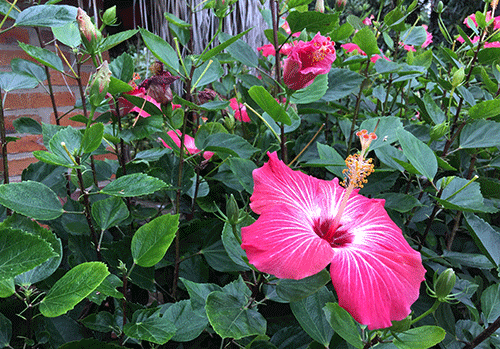 This is my first trip here in November, and quite naturally, different plants are blooming. The huge amaryllis pots are resting, but the hibiscus and roses are bursting out all over the gardens. The hedge of deep pink hibiscus was the first to grab my attention.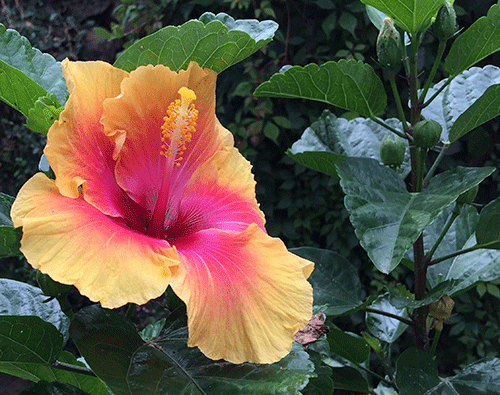 The color combination are quite stunning. It's no wonder these flowers are a favorite subject for painters, photographers and quilters. And the hummingbirds? They simply love this place!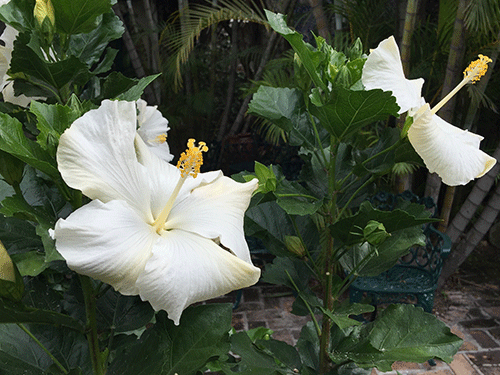 Now here's a treat! Perfect white blossoms in the midst of this riot of color. Even the gardeners know that we need a quiet place to rest our eyes.
It has been quite a contrast to come here directly from Quilt Festival in Houston. The quilt show and the vendor hall are surely a Riot of Color, but the calm that permeates the gardens here is working it's magic, helping me to slow down. It will take a few days before I am truly On Mexican Time, but I'm getting there.
Your Turn
Where do you go when you need to Get Out Of Dodge? Do share! I love comparing notes about our favorite escapes.