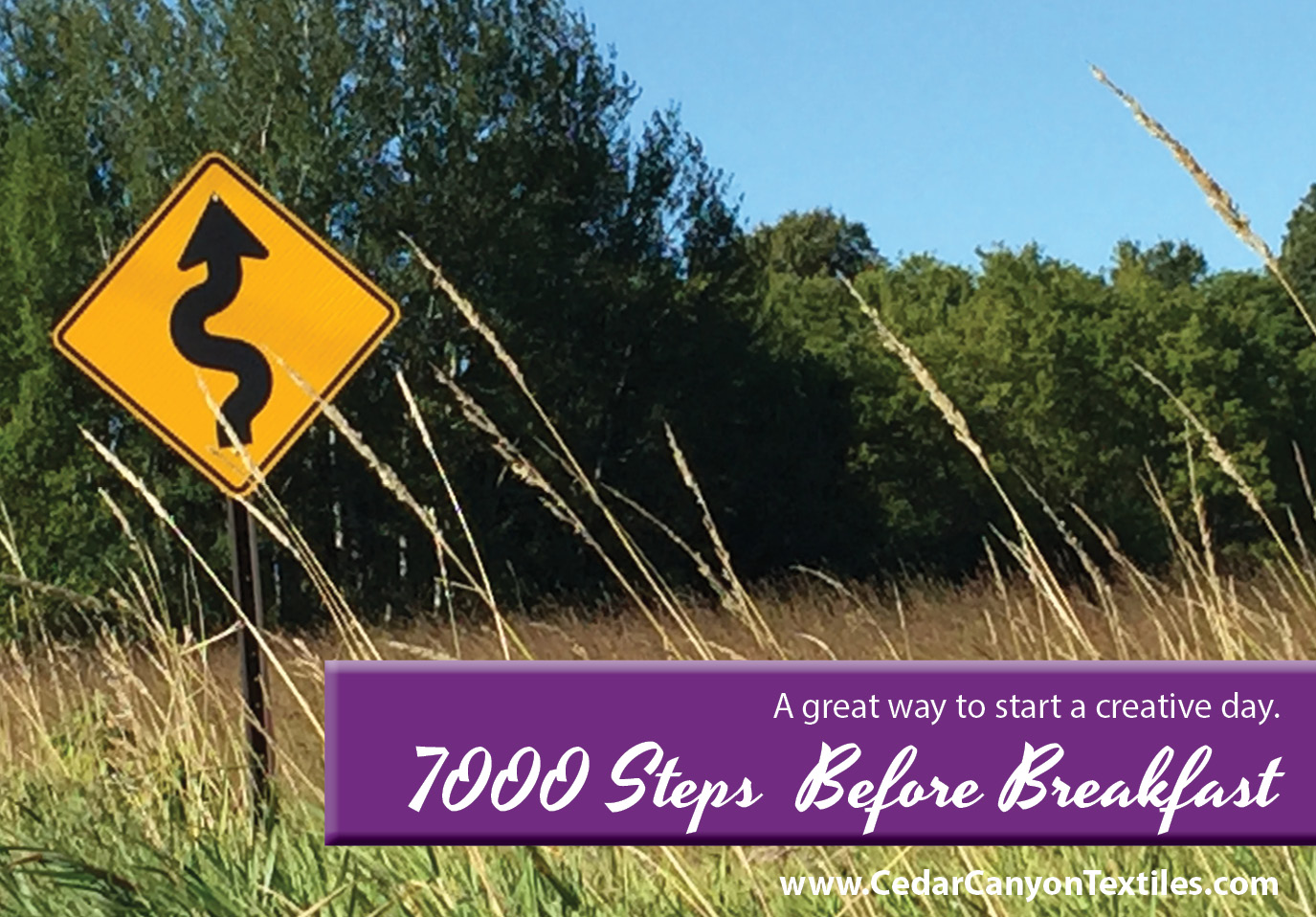 No, I have not gone crazy. (Not yet!) But I do like to take a long walk early in the morning. 7000 steps before breakfast gets me a whole lot closer to my activity goal, and it's the perfect way to let my mind wander here and there while I enjoy the sights and sounds of morning.
My meandering path through the neighborhood is a great time for letting my mind float around on whatever topic is at hand. Whether it's work stuff, creative stuff, or just what to make for dinner – a solution is often in hand when I arrive back at the house. Won't you join me for a stroll?
When I make it out the door early, I get to see the sun coming up over a small slough just 300 steps from my door. This is a favorite nursery spot for local ducks.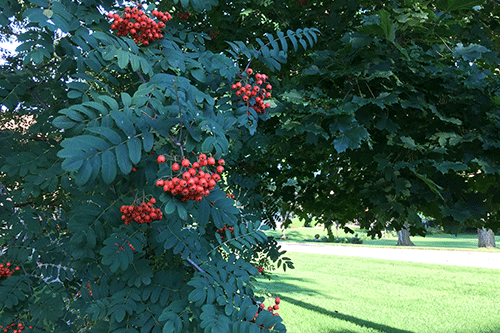 The mountain ash tree further down the street is heavy with berries this year. I guess all that rain has been good for something!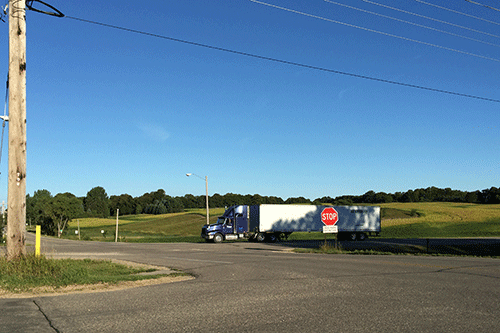 I don't like trying to cross over this highway. Arguing with trucks is not high on my agenda.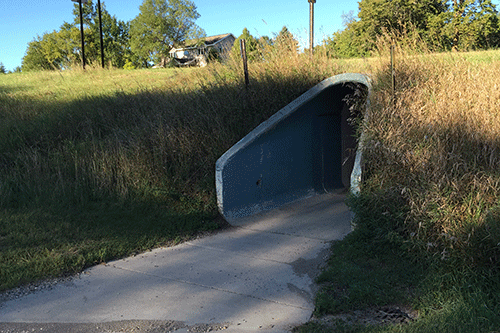 Fortunately, the city (or county) had the good sense to install a tunnel for pedestrians and bicyclists. Yay!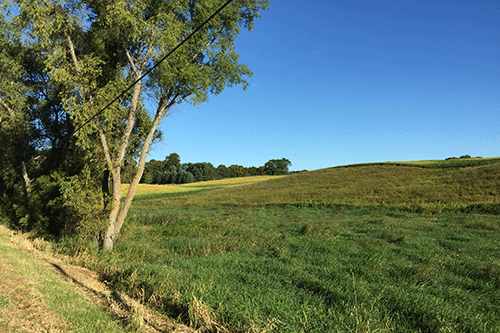 In this area, we still have farm fields and homes all mixed together. At some spots, you could swear you are out in the boondocks. Then you turn your head and see a lovely home. It's nice to live "almost" out of town.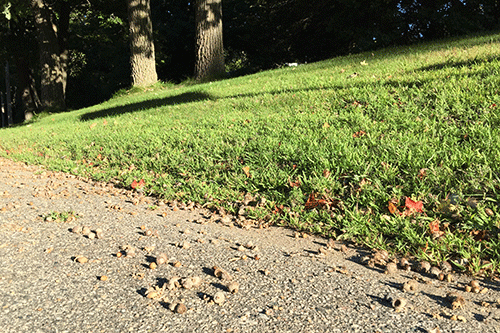 The oaks are dropping their bumper crop of acorns. I'm not sure I'll ever get used to the sound of the acorns hitting the ground (and my head), but I'm working on it.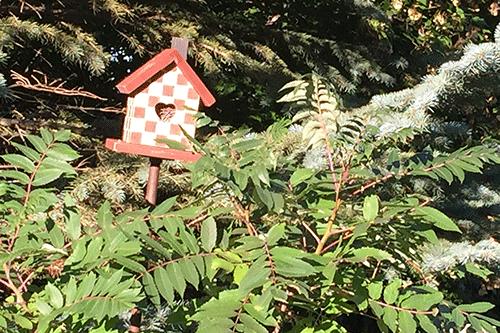 When I get past the field, I turn onto a street with a Big Hill. This little birdhouse is tucked into one of the gardens along the road. This Big Hill is not exactly mountain climbing, but it's steep enough that my legs start complaining about halfway up. For a dedicated non-athlete, it's a good addition to my walk, but not so much that I get stiff and sore.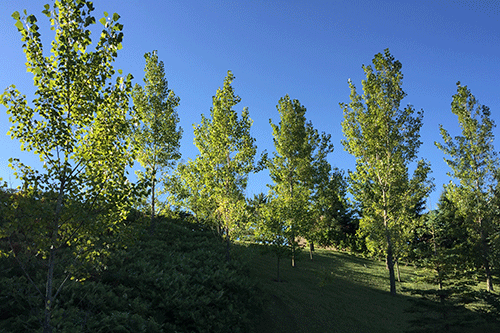 I love the way the sun hits these poplar trees on the hill. The greens are really intense in spite of the fact that we are near the end of August. They will turn gold soon enough.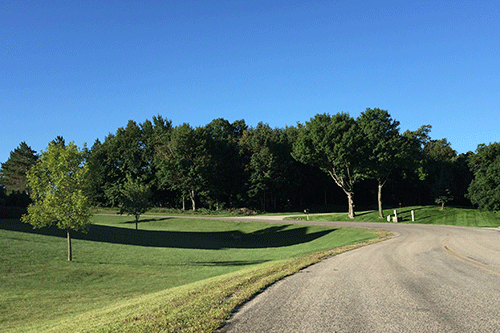 The Big Hill is one of those deceptive-looking monsters. It looks like you're getting to the top, then you see that there's More. And More.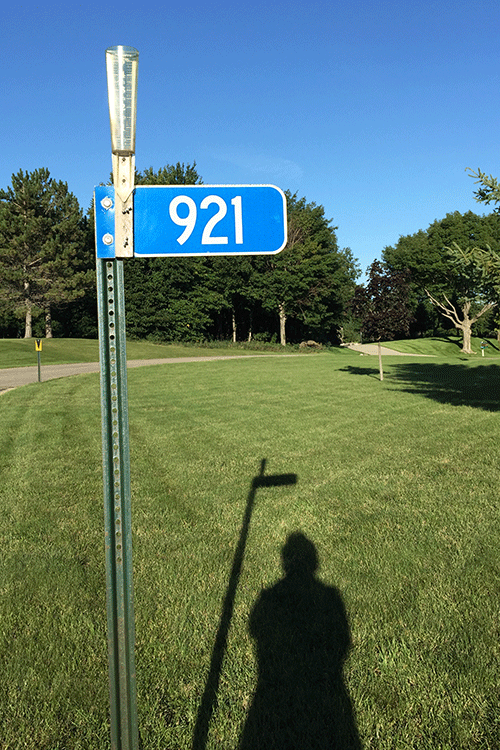 Woohoo! I'm at the top of the hill and I have reached my turnaround point. Time for a breather before I head back down and back toward home.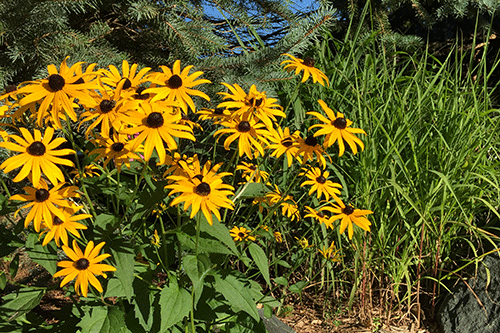 Walking back down the hill, I see the gardens that are on the other side of the street. Aren't these flowers gorgeous?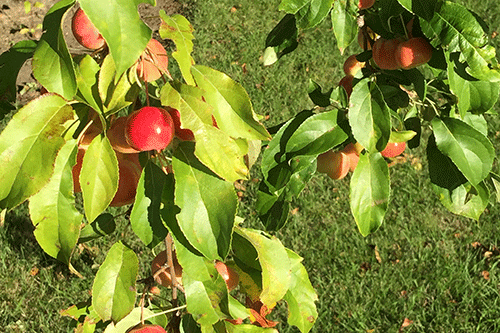 As I wander back toward home, I pass a long line of crab-apple trees along the edge of a cemetery. They are amazing this year!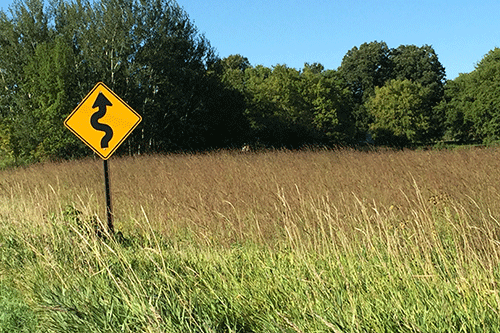 For me, 7000 steps is about a 3-mile walk. It's a winding path, for my feet and my brain. It gives me plenty of time to think, and it puts me in a great mood to start my day. I freely admit that I don't get out Every Day. But the reward is waiting when I get myself out the door rather than lounging in my chair with a cup of tea.
Your Turn
Do you have a favorite way to let your mind wander freely? Where are you when you get your great ideas? Leave a note — I'd love to hear your thoughts!